What I Make
I design small thoughtful ranges that are an expression of where I am in my life and I hope they resonate with you too. I also love making Custom pieces and working with you to create a piece that truly represents what you want. My aim is to create a space that is creative and anxiety free using ethically sourced stones and recycled metals where possible. Order your handmade jewellery today.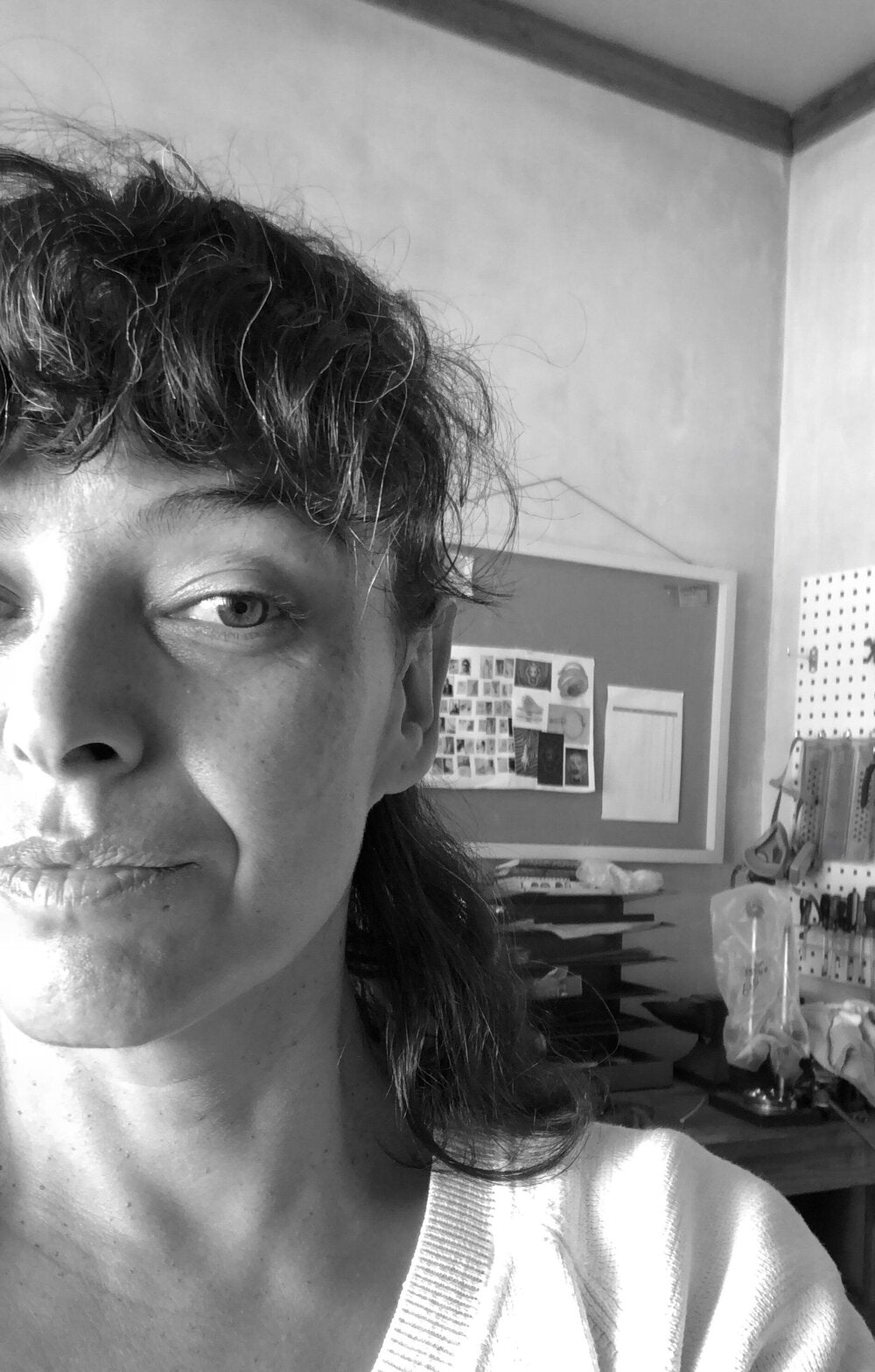 About Me
Hi, my name is Steffany Roup and I have been designing and making jewellery for the past 20 years. I understand your need to express yourself in a unique way.And I will walk with you through the journey of creating your own custom piece/s of jewellery.
My journey with jewellery design began back in 1998, when I started my studies and went on to complete my degree in Jewellery Design and Manufacturing at CPUT.
I love creating beautiful pieces of handmade jewellery for that special person in your life, including yourself!
xx
Steffany Roup
Founder
Need Custom Handmade Jewellery?
You are in a safe place throughout the process of creating your custom handmade jewellery. We take away the anxiety by providing ethically sourced materials and include you in the process in creating something, that truly represents what you want.
Chat With The Expert

 Find the piece that resonates most with you, whether its on our site or elsewhere and speak directly to Steffany.

Get A Quote

Buy it online or for a custom design, we will discuss material you want, send you a quote and then source it for you.

Enjoy Your Custom Jewellery

Your design is crafted and ready
within 2-3 weeks, to be delivered via our courier.
Let Us Help You To Express Your True Self
Reasons To Invest In Handmade Jewellery
Firstly, handmade jewellery from South African designers is unique. Unlike mass-produced pieces that can be found in every store, handmade pieces are one-of-a-kind and have a special touch to them. They are made with care and attention to detail, ensuring that each piece is unique and beautiful.

Secondly, when you buy handmade jewellery, you are supporting local businesses and artisans. These designers put their heart and soul into their work, often working long hours to create beautiful pieces for their customers. By buying from them, you help support their passion for what they do.

Thirdly, handmade jewellery is often made using traditional techniques that have been passed down through generations. These techniques ensure that the pieces are not only beautiful but also durable and long-lasting. You can be sure that your investment in a piece of handmade jewellery will last for years to come.

Fourthly, buying handmade jewellery allows you to connect with the artist behind the piece. You can learn about their story and inspiration behind the design, which adds an emotional connection between you and your new piece of jewelry.

Finally, investing in handmade jewelry supports sustainability practices as many artists use recycled materials when creating their pieces instead of relying on newly mined metals or gems.

In conclusion, investing in handmade jewelry is not only a great way to add unique pieces to your collection but also a way to support local businesses while connecting with artists who pour passion into their craft while upholding sustainable practices – all while looking stunning wearing your new piece of jewellery!